Assistant Professor of English and English Public Relations and Events Coordinator
Contact: wgao4@ucmerced.edu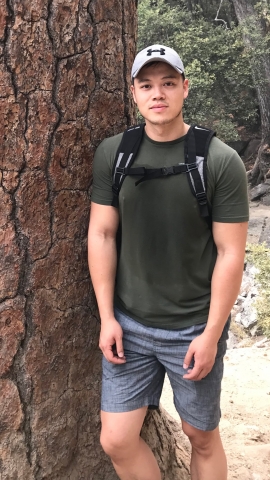 Dr. Gao holds his Ph.D. in English from the University of Florida, and a Master's degree in the Humanities and Social Thought from New York University. His specialization is twentieth and twenty-first century transnational literature, particularly Asian Anglophone and LGBT literature.
His research is interdisciplinary in nature and brings feminist, queer, disability, affect, and performance theory to the study of twentieth and twenty-first century literature. For example, his article "Thousand Hands Bodhisattva: Aesthetics, Affect, Sensational Disability," published in Disability Studies Quarterly, examines the 2005 Spring Festival Gala performance of Thousand Hands Bodhisattva by deaf dancers from China Disabled People's Performing Art Troupe. By analyzing the relationship between audiences and performers, he demonstrates how Thousand Hands Bodhisattva asks audiences to reconsider disability not as an identity but as a new form of social relation, one prioritizing interdependence as a common ground for human experience. In his dissertation, he analyzes how queer world-making happens in novels and films not typically part of the LGBT canon. Through historical, literary, and aesthetic analysis of transnational queer texts such as Monique Truong's The Book of Salt, Tomson Highway's Kiss of the Fur Queen, and Chen Kaige's film Farewell My Concubine, he shows how social relations across cultural, gender, racial, and sexual differences can be formed through various modes of sensory experience, which allows these authors to imagine a different world formation that is greatly liberal and egalitarian.
Dr. Gao coauthored his first book titled Analytical Writing Handbook (2019), ISBN 978-7-111-63404-1, which has recently been published by China Machine Press.
Dr. Gao teaches LGBT literature, 20th Century literature, Introduction to Literary Studies, Literature and Queer Studies, Literature and Queer Ecology and World literature.
Updated 2021