English majors at UC Merced have several opportunities to carry out original research, guided by their professors and in conversation with their peers. Such research opportunities are highly valued by graduate schools and employers.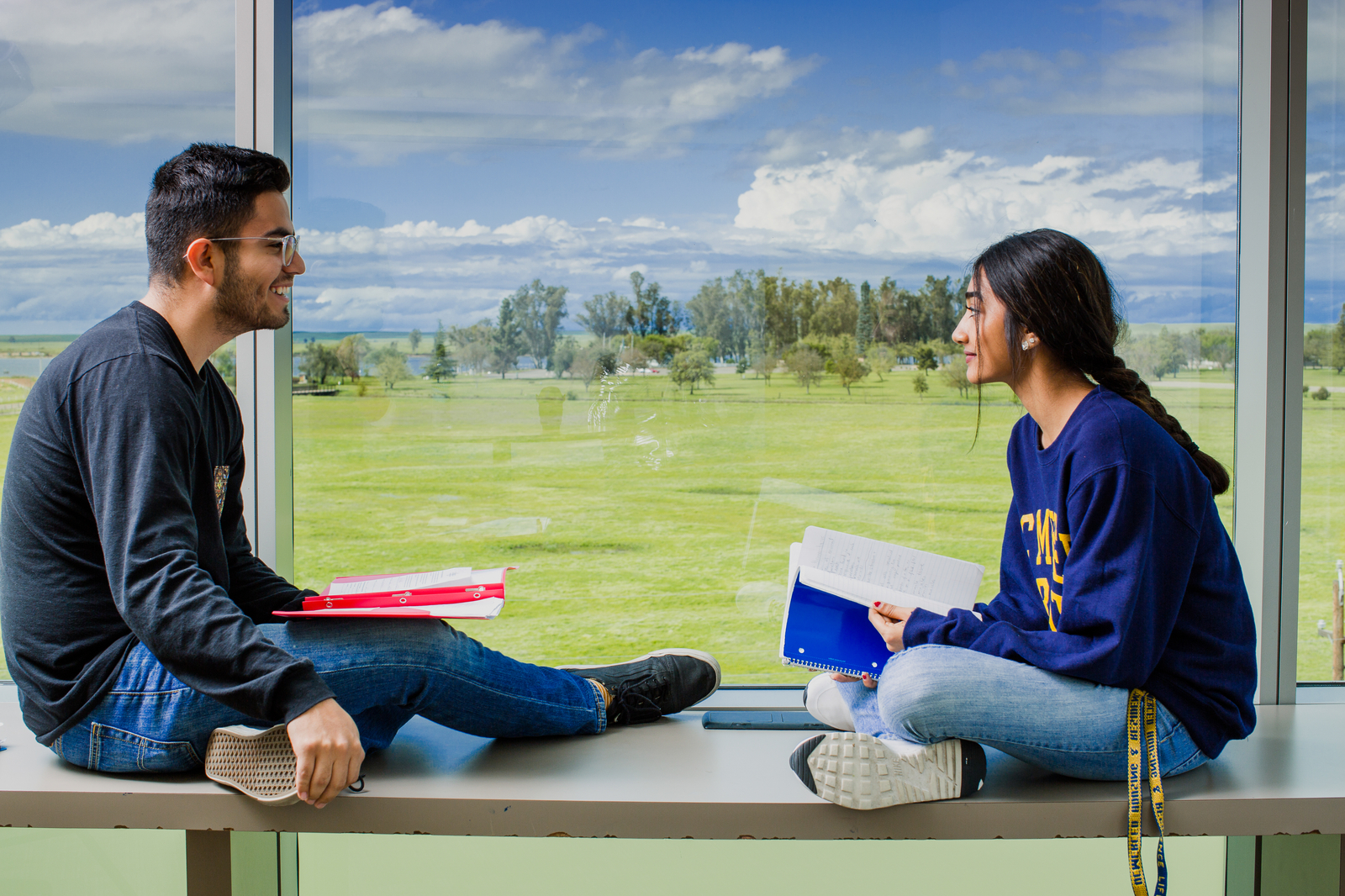 Senior Thesis
All English majors complete a senior thesis in their final year, spending a semester researching a topic and then writing a 20-25 page paper, with guidance from their professor.
Honors Program
Students may also choose to apply to our honors program, which has additional requirements beyond the standard English major, and culminates in a 50-to-75-page honors thesis. Undergraduate majors who are accepted and successfully complete the Honors Program will receive a notation to that effect upon their diploma, and on their undergraduate transcript thereafter.
Students apply to join the Honors Program in the Spring of their Junior year. To be eligible for the Honors Program, an English major must achieve an overall GPA of 3.3 or higher and a minimum GPA of 3.7 in the major. A student with a GPA in the major between 3.5 and 3.69 must petition the Honors Committee for an exemption.
Students who meet the minimum requirements may apply to the English Honors Program in the Spring semester of their junior year. The application consists of the following items:
1. Application form (including overall GPA, GPA in the major, list of English courses taken or in progress)
2. Transcript
3. Cover letter formally requesting entry into the Honors Program
4. 1-2-page proposal for thesis research project to be under taken if admitted
5. Writing sample (preferably a 10-15-page paper from a previous UCM English course)
6. Brief note of endorsement (sent under separate cover) from an English faculty mentor indicating a willingness to serve as the student's Honors Thesis Advisor
Questions should be sent to Dr. Humberto Garcia, Honors Program Director, at hgarcia22@ucmerced.edu
UROC-H
Students may also work with a faculty member over the summer conducting research with UC Merced's Undergrad Opportunities Research Center-Humanities (UROC-H) program. UROC-H scholars receive funding to attend workshops about research and graduate school preparation, and are paired with a faculty member to conduct research on a literary topic. Students interested in this opportunity should approach faculty members with ideas about the sort of project they would like to pursue. In summer 2019, for example, one English major studied Shakespeare in Yosemite and the effectiveness of its ecological messages for its audiences.