The UC Merced English program offers a major and minor. Studies show that English majors and other humanities majors achieve substantially greater gains than business, technology, and engineering majors in writing ability, complex reasoning, and critical thinking—skills that today's employers are actively seeking.   
Watch two students and two professors discuss our program's strenths, give advice on succeeding as an English major, and talk about careers for English majors in this Fall 2021 discussion.
We teach literature from across the world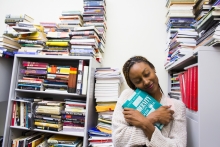 Our many and varied courses cover literature of all kinds, from medieval England to 18th century India to modern day California, and most fulfill several General Education requirements including the Arts and Humanities Approaches to Knowledge requirement, and badges including Literary and Textual Analysis, Societies and Cultures of the Past, Diversity and Identity, Global Awareness, and Sustainability.
Our classes are small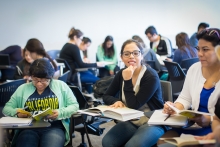 At UC Merced, 3/4 of all English classes offered each term have class size of 25 or fewer, giving students opportunities for personalized feedback from professors and small group discussion. In other words, our program has University of California faculty and resources, but class sizes similar to those of a small liberal arts college. By the time a UC Merced English major graduates, multiple professors know them by name, and know them well!
Our faculty are scholarly leaders and dedicated teachers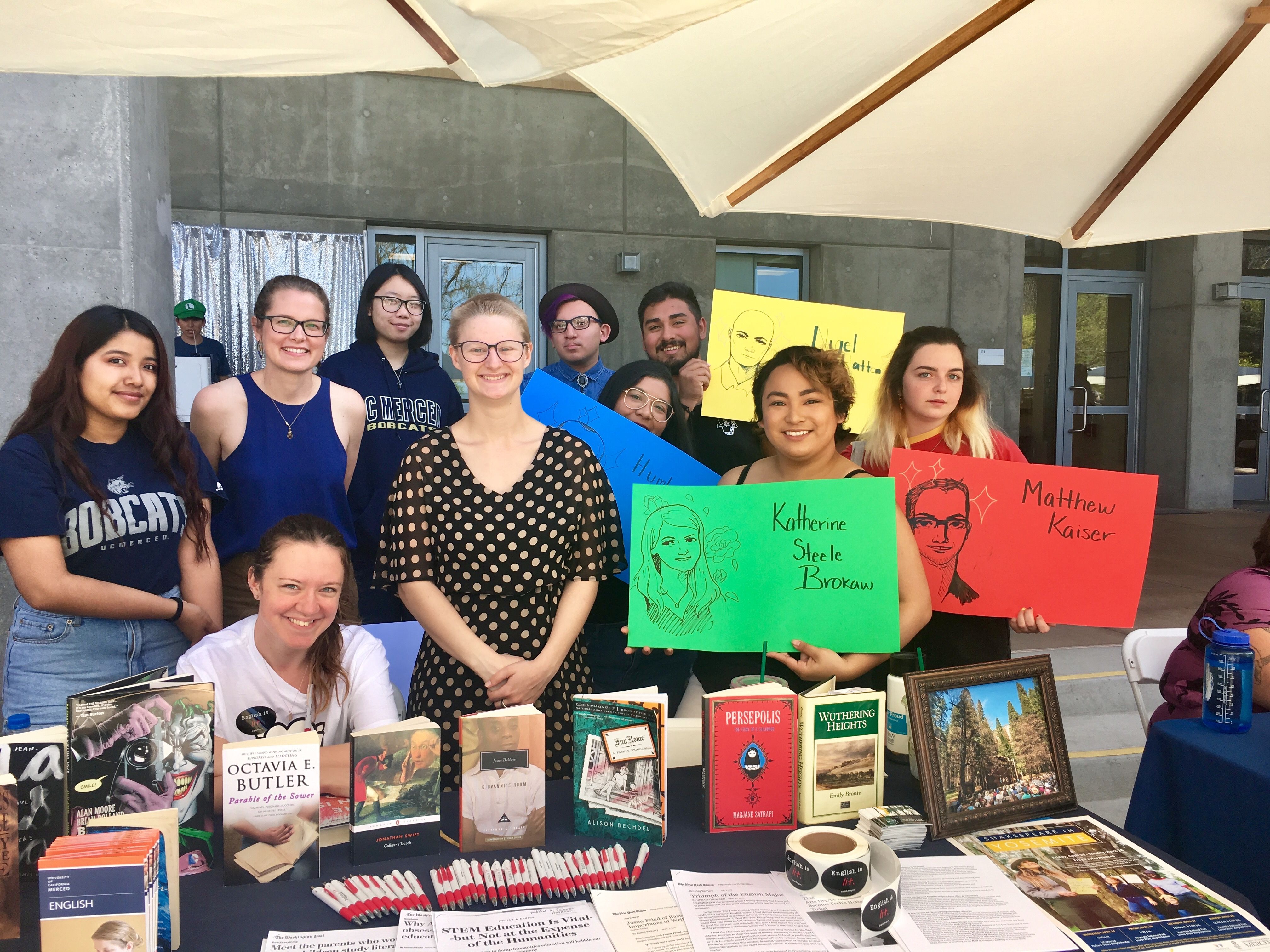 Our faculty have an impressive record of research and scholarly accomplishment, and have published, collectively, nearly thirty books. We are members of department of Literatures, Languages, and Cultures at UC Merced, and proudly teach in the English undergraduate program as well as the Interdisciplinary Humanities graduate program.
Our students conduct original research and create artistic projects
In English classes, through the Senior Thesis class and Honors Progam, and through the UROC-H program, English majors work closely with faculty to conduct original research, adding impressive experience to their job or graduate school applications. Students put together extraordinary creative projects in our classes, sometimes collaboratively, and contribute meaningfully to community artistic work.
Our graduates are successful
Our UC Merced English majors have gone on to become tech entrepreneurs, lawyers, medical professionals, teachers, non-profit leaders, librarians, park rangers, and more and have been admitted to top literature, creative writing, theatre, and law graduate programs across the country. Employability is just one of many reasons to consider a major or minor in English. 
Updated 2022