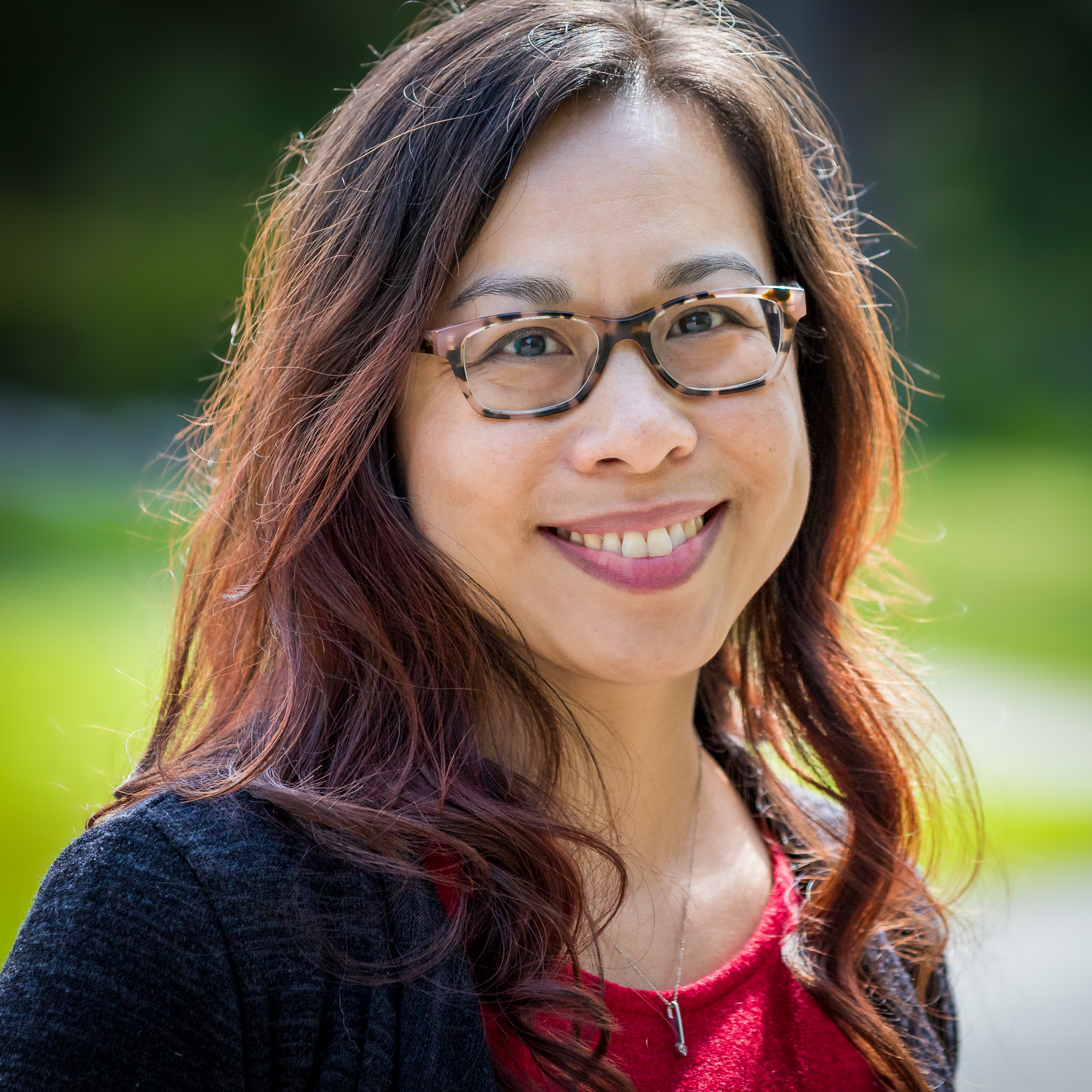 Assistant Professor of Literature
Contact: hongm@ucmerced.edu | Website
Mai-Linh Hong is a scholar and teacher of Asian American and Asian diaspora literature and critical refugee studies. She also specializes in 20th/21st-century American literature, contemporary poetry, race and ethnic studies, women-of-color feminist thought, and law and humanities. Having trained as both a lawyer and a literary scholar, Professor Hong integrates multiple disciplines into a dynamic form of cultural studies. Professor Hong's approach to Asian American studies is transnational and comparative, and is informed by postcolonial studies and Black studies.
Professor Hong is coeditor and coauthor of The Auntie Sewing Squad Guide to Mask Making, Radical Care, and Racial Justice (University of California Press, 2021). The book documents and contextualizes the work of the Auntie Sewing Squad, a mutual aid network led by women of color that arose during the COVID-19 pandemic to sew hundreds of thousands of masks for the most vulnerable communities. Professor Hong is a member of the Auntie Sewing Squad.
Professor Hong is currently writing a book about refugee storytelling in the context of the global refugee regime. Her writing has been published in Amerasia Journal; MELUS; Verge: Studies in Global Asias; International Migration Review; The Account: A Journal of Poetry, Prose, and Thought; Law, Culture, and Humanities; and other journals and edited books. Her articles and chapters address Vietnamese refugee literature, intersections of race and law in America, and race and human rights. From 2017 to 2021, Professor Hong served as Co-Chair of the Circle for Asian American Literary Studies.
In the classroom, Professor Hong enjoys introducing students to a wide range of literary, legal, and visual texts, and encourages an interdisciplinary approach to American cultural studies. Her teaching is social-justice-oriented and aims to create classroom spaces where many forms of knowledge and knowledge making--and scholars of all backgrounds--are honored. As the first in her family to graduate from college, Professor Hong especially values the opportunity to work with first-gen students.
Professor Hong holds a Ph.D. in English from the University of Virginia and a J.D. from the University of Virginia School of Law. She also completed an M.A. in English and Comparative Literature at Columbia University and a B.A. in Literature at Yale University. A newcomer to the West Coast, Professor Hong misses Atlantic thunderstorms, but loves the diversity and rich history of the San Joaquin Valley. She is also a sewist and poet.
Professor Hong teaches courses including Literatures of Asian America; Race, Law, and American Literature; Asian American and Pacific Islander Poetry; and Poetry and Justice.
Updated 2021