Student speak at Globe 4 Globe: Shakespeare and the Climate Emergency, sponsored by London's Globe Theatre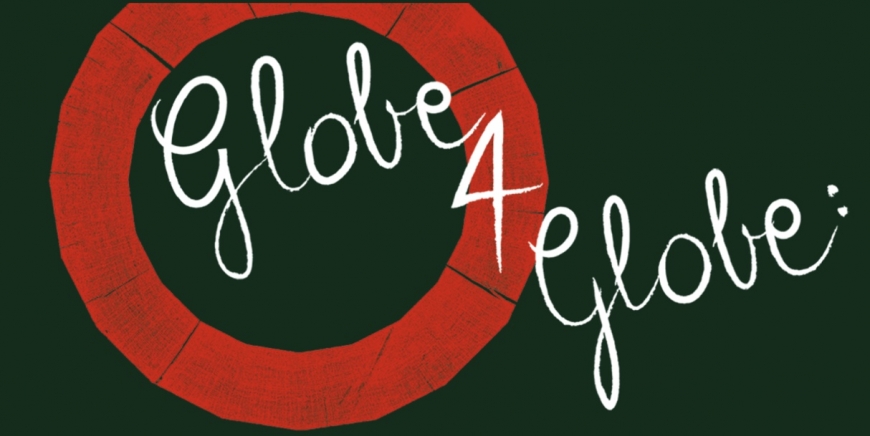 Globe 4 Globe: Shakespeare and the Climate Emergency is a major international conference looking at the relationships between William Shakespeare's works and the current climate crisis. UC Merced co-hosted the virtual event with the world-famous Shakespeare's Globe Theatre in London on April 23 and 24 to mark both Earth Day and the playwright's birthday.
Scholars and artists and sustainabilty experts explored ecological collapse and renewal in Shakespeare's texts; environmental experts will map out ways in which Shakespearean theaters and festivals can achieve sustainable and ethical futures; and theater professionals will reflect on the capacity of live theater to change audience perception and behavior. All of the papers can be viewed here.
The two-day conference also featured a presentation on UC Merced's popular Shakespeare in Yosemite festival by current English majors Sofia Andom and Cathryn Flores ('21) and alumni and Yosemite National Park ranger Jessica Rivas and Ángel Núñez. That presentation is viewable here.
The conference is organized by English Professors Paul Prescott and Katie Brokaw, along with the research department at Shakespeare's Globe.
"Events like 'Globe 4 Globe' and projects like Shakespeare in Yosemite are really putting UC Merced on the map as an innovative and exciting place to study and perform Shakespeare," Prescott said. "The level of student engagement and enthusiasm is phenomenal." 
"UC Merced is quickly emerging as a leader in producing and studying Shakespearean productions focused on environmental justice," Brokaw added. "Centering the voices and creativity of student collaborators is crucial to that work."
Shakespeare in Yosemite has also released to its YouTube channel some original, student-written songs and scenes from the forthcoming film "Imogen in the Wild." The full version of the film will be released in October 2021 with in-person screenings in Merced, and a release  on YouTube. 
The film stars UC Merced students alongside professional actors, and students have also been involved in film production. "Imogen in the Wild" is part of the international Cymbeline in the Anthropocene project sponsored by a grant from the Canadian Social Sciences and Humanities Research Council; the project blog has already featured creative work by English majors Amber Loper ('21) and Serena Johnson ('22). The film also marks a significant collaboration between UC Merced and the National Park Service, which is helping produce the film.
In conjunction with the conference, the EarthShakes Alliance website officially launched. The alliance is a global collective of Shakespearean theaters and companies of all sizes, each of which pledges to put environmental concerns at the heart of its practices and productions. The site includes initial research and interviews conducted in 2020 as a summer project in the Undergraduate Research in the Humanities program (UROC-H) by English major Ying-Wei (Anna) Zhang ('22).
Story adapted from UC Merced news story by Juan Flores.