UC Merced's English program provides a balance of global and local literatures and of "canonical" texts and texts that have traditionally been marginalized.
Hear students and faculty talk about our program
here
. 
Lower-Division Major Requirements [16 units]:
Students take introductory courses at the lower division level that give them the skills to read literature and write about it.
• ENG 010: Foundations of Literary Studies [Offered every fall]
• At least one lower-division seminar course (ENG 050-90)
These are courses like "Introduction to Poetry" and "Introduction to World Drama," which focus on building close reading and writing skills. Seminars are capped at 24 people.
• Two additional lower-division courses, which may be seminars or lectures (ENG 011-90)
Lower-division lectures include courses like "Introduction to Chicano Studies," "Introduction to African-American Literature and Culture," "Literature of Childhood," and "Literature and Sexuality." One course may be substituted with a course from ENG 105-89.
Upper-Division Major Requirements [32 units]:
At the upper division level, our four required survey classes teach literature from around the world and provide students with an understanding of the broad sweep of literature written primarily in English, across space and time.
• ENG 101: Medieval and Renaissance Literature and Culture, 800–1660
      [Offered in Fall 2022, Fall 2024]
• ENG 102: Literature of the Long Eighteenth Century, 1660–1830
      [Offered in Spring 2021, Spring 2023]
• ENG 103: British and American Literature, 1830–1940
      [Offered in Fall 2023, Fall 2025]
• ENG 104: Postwar, Postcolonial, Postmodern Literature and Culture: 1945 to the Present
      [Offered in Spring 2022, Spring 2024]
Students also take several small elective seminars, which provide students a framework for understanding how literature matters in the real world, and how stories, narratives, and plays are an important force for social and political change.
• Three upper-division elective seminars (ENG 105-189)
Upper-division seminars include historical topics like "Romanticism and Apocalypse," cultural and regional literatures like "Chicanx Literature" or "Literature of California," thematic topics like "Human Rights and Literature" and "Theatre and Ecology," and author studies like "Advanced Shakespeare" or "Toni Morrison and James Baldwin"; students can substitute one of these with an independent or directed group study or internship (ENG 192, 195, 198). Seminars are capped at 24-30 people.
All English majors reseach and write a capstone paper in their final year.
• ENG 190: Senior Thesis [Offered every semester]
Students take a topical seminar their senior year for which they write a 20-25 page researched thesis. Students admitted into the English Honors Program will take the year-long sequence ENG 193 and 194 in lieu of ENG 190, substituting one of their three upper-division seminars for ENG 193.
4-Year Graduation Plans:
For students who began in 2016
For students who began in 2017
For students who began in 2018
For students who began in 2019
For students who began in 2020
For students who began in 2021
Program Learning Outcomes
The following Program Learning Outcomes (PLOs) serve as the basis for assessing program success for students majoring in English. At the time of graduation, UC Merced English majors are expected to:
1. Interpret texts with due sensitivity to both textual and contextual cues.
2. Articulate an appreciation of the aesthetic qualities of texts by the standards of their times and places.
3. Articulate an appreciation of the rich diversity of literatures and literary discourses in all their cultural, historical, and generic variety
4. Prepare and deliver clear and confident oral presentations.
5. Write cogently and with sensitivity to audience.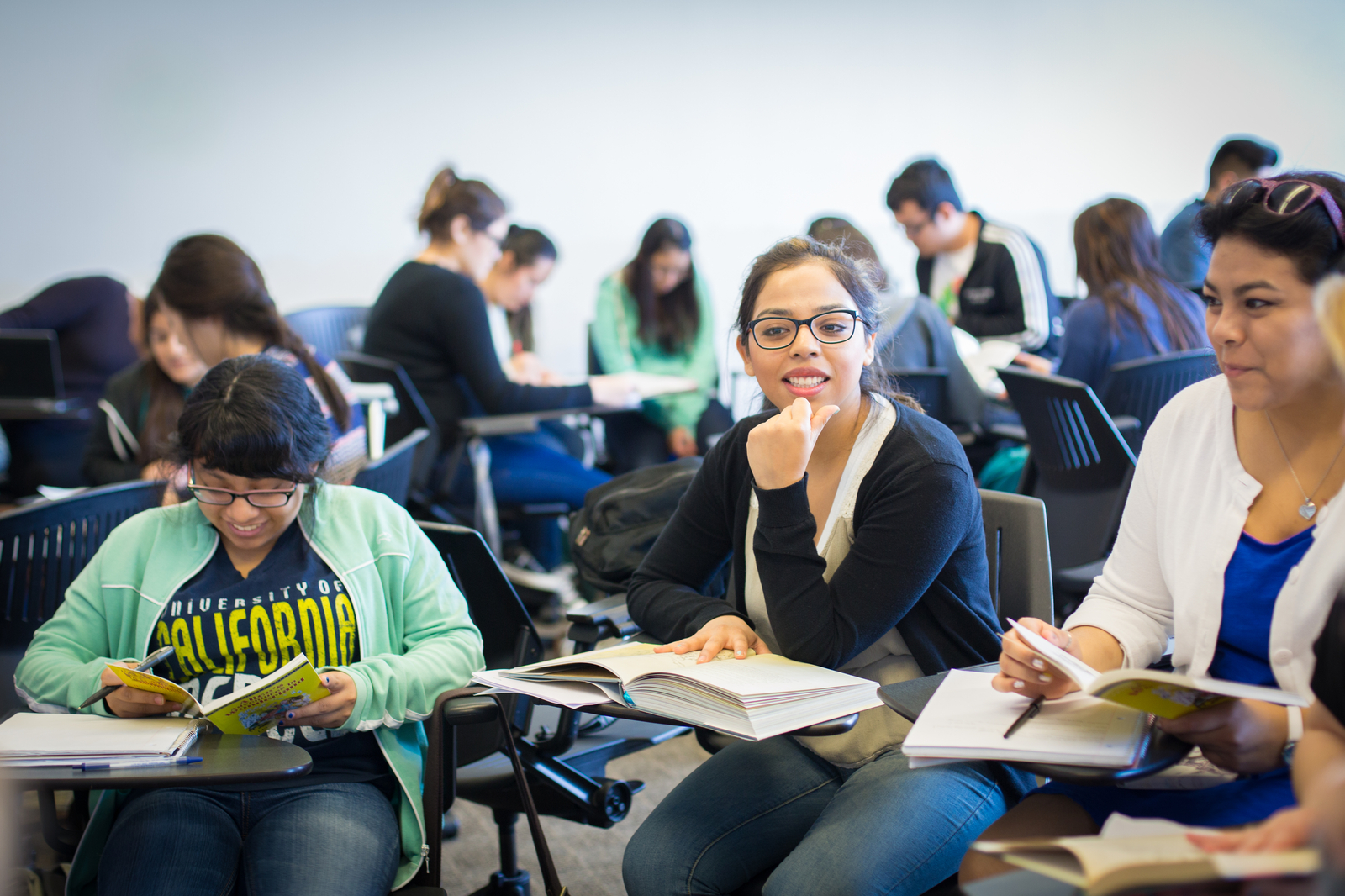 Updated 2021