Faculty
Our faculty publish widely on authors and thinkers from around the globe. 
Here are some of our faculty's publications: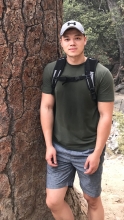 ---
More on our Faculty:
---
Katherine Steele Brokaw, Associate Professor
Katherine Steele Brokaw teaches medieval and early modern literature, world drama, and poetry. Her Ph.D. in English is from the University of Michigan, and she received an M.A. in English from Cambridge and a B.A. in English, theater arts and art from Illinois Wesleyan University.
Her book, Staging Harmony: Music and Religious Change in Late Medieval and Early Modern English Drama, was published in 2016 by Cornell University Press. She has also published essays and articles on music and religion in 16th century plays as well as Shakespeare in contemporary performance.
She acts, directs, and dramaturgs for local Shakespeare groups, co-produces an annual children's opera on the campus of UC-Merced, and founded Shakespeare in Yosemite, a joint venture between UC-Merced, the National Parks, and University of Warwick. Her current project incorporates this practical work in the theater into a scholarly project on community Shakespeare.
Courses Professor Brokaw teaches: ENG 020: Introduction to Shakespeare Studies, ENG 030: Literature of Childhood, ENG 066: Literary Romance, ENG 101: Medieval and Renaissance Literature and Culture, ENG 105: Shakespeare's Medieval Inheritance, ENG 106: Early English Drama, ENG 150: Geoffrey Chaucer, ENG 151: Advanced Shakespeare, ENG 154: Emily Dickinson, ENG 165: Tragic Drama from Ancient Greece to Present Day, ENG 190: Senior Thesis
---
Gregg Camfield, Professor
Gregg Camfield earned his bachelor's degree from Brown University and his Ph.D. from UC Berkeley. Currently the Vincent Hillyer professor of literature, he has published extensively on American literature and culture, from 18th-century poet and propagandist Joel Barlow to contemporary video humor. He is best known for his work on Mark Twain, having published 22 articles and reviews, parts of two websites, a museum exhibit and two books—including the "Oxford Companion to Mark Twain" — on America's most influential satirist. He has also published a book on American literary humor, the last chapter of which contains one of the first efforts to incorporate contemporary neuroscience into literary theory.
Courses Professor Camfield teaches: ENG 017: Why Harry Potter, Why Literature?, ENG 065: Literary Comedy, ENG 090: Creativity, ENG 102: Restoration, Early Colonial, and Early Romantic Literature and Culture, and ENG 190: Senior Thesis.
---
Humberto Garcia, Associate Professor
Humberto Garcia specializes in British Romanticism and eighteenth-century literature, with a focus on Romantic Orientalism, postcolonial criticism, and global/transnational studies. His PhD is from University of Illinois, Champaign-Urbana. His book, titled Islam and the English Enlightenment, shows that some eighteenth-century and Romantic-era authors not only were influenced by international events in the Muslim world but also saw in that world and its history a viable path to interrogate, contest, and redefine British concepts of liberty.  He has published numerous articles on this subject in academic journals such as Studies in Romanticism and The Eighteenth Century: Theory and Interpretation. Thanks to the support of a National Endowment of the Humanities Fellowship (2015-16), he is working on a second book titled England Re-Oriented: Indian Occidentalism and English Literary Culture, 1770-1830.   
In general, his teaching and research seek to encourage cross-cultural dialogue between East and West, post-9/11, drawing attention to the formative role played by nonwestern cultures in shaping enlightenment discourses during the long eighteenth century, 1660-1840.  His work is inspired by his life-long Romantic quest for the sublime in nature, an imaginative well-spring for creating knowledge.  Thus, in his off time, he often wanders aimlessly through strange desolate landscapes in the Sierra Nevada and California coast. 
Courses Professor Garcia Teaches: ENG 057: Environmental Ethics in Beast Fables; ENG 071: Literature of Illness and Disability; English 102: Literature of the Long Eighteenth Century; ENG 100: Engaging Texts; ENG 107:The Age of Enlightenment in the Long Eighteenth Century; ENG 108: Romanticism and Apocalypse; ENG 109: Encounters with Islam in 18th and 19th c. British Literature; ENG 137: Islam in Literature; ENG 152: William Blake.
Jan Goggans, Associate Professor
Jan Goggans is an associate professor at University of California Merced. Her book, "California on the Breadlines: Dorothea Lange, Paul Taylor, and the Making of a New Deal Narrative," was published by UC Press in 2010. She has published two articles on John Steinbeck's "The Grapes of Wrath", the latest, in the Steinbeck Review (2011) looking at the role of maternity in the novel. Also in 2011, she published "Everything But the Kitchen Sink: Popular Novels by Women in the 1930s" in Reconstruction: Studies in Contemporary Culture and "Pink Skirts and Blue Collars: Female Office Workers in Early and Golden Age Cinema," a chapter in Blue Collar Pop Culture (ABC-Clio). Her article "Working Class Women and Women Working Class: Literary Masquerades of the Interwar Years" appeared in Critical Studies in Fashion and Beauty, and she has a chapter titled "Class Passing in the Fiction of the Great Depression: Breaking Boundaries Through Fashion" in Class and the Making of American Literature: Created Unequal, which came out this year.
In September 2013, as the culminating project of a UCHRI working group on changing conceptions of work, Goggans led an exhibit in Merced titled "Central Valley Threads: Picking Out Strands of Life and Art in the Central Valley."
Her current project seeks to combine fashion theory, working class studies and literature by exploring in fresh ways the visual nature of fiction that appears in the interwar years, a time when high modernism barred many women writers from positions of critical respect and the volatile economy set back many of the social changes the 19th amendment signified. Thus, fashion's representative abilities allowed women to dress, and act, in ways mainstream society did not.
Courses Professor Goggans teaches: ENG 103: Victorian, Fin de Siecle, and Early Twentieth Century Literature and Culture, ENG 116: Literature and History of the 1960s, ENG 117: Literature of California, ENG 119: Fashion and Fiction, ENG 136: Working Class Literature-American, ENG 190: Senior Thesis.
---
Taryn Hakala, Lecturer
Taryn Hakala earned her Ph.D. in English language and literature from the University of Michigan. Her research combines literary criticism and sociolinguistics to reevaluate the use of dialect in Victorian literature. She has published in Victorian Studies and Philological Quarterly, and her essay on linguistic style-shifting in Elizabeth Gaskell's Mary Barton has just been published in Dialect and Literature in the Long Nineteenth Century. She is currently finishing her first book, Dialect Acts: Performing Identity on the Victorian Page and Stage.
Hakala serves on the Modern Language Association's Delegate Assembly, representing the Executive Committee on Language Change. At UC Merced, she has served as a member of the Chancellor's Advisory Committee on the Status of Women (CACSW) and the Diversity, Equity, and Inclusion Project. In 2014 she joined the faculty of the Dickens Project, a Multi-Campus Research Unit (MRU) devoted to promoting study of the life, times, and works of Charles Dickens.
Courses Dr. Hakala teaches: ENG 021: Jane Austen and Popular Culture; ENG 056: Introduction to World Drama; ENG 057: Introduction to Poetry; ENG 062: Literature and Gender; ENG 100: Engaging Texts; ENG 103: British and American Literature, 1830-1940; ENG 135: British Working Class Literature; ENG 138: Gothic Literature; ENG 166: Nineteenth-Century Drama and Adaptation; ENG 186: Language, Gender, and Culture
 
Nigel Hatton, Assistant Professor
Nigel Hatton's research interests include Nineteenth- and twentieth-century American and African American literature and culture; Transnational American studies; Literature and philosophy; Søren Kierkegaard; and Global human rights.
He holds a Ph.D. in Modern Thought & Literature and the Humanities, 2010 – Stanford University; M.A. in Modern Thought & Literature, 2006 – Stanford University; M.A. and M.J. in Latin American Studies and Journalism, 2005 – University of California, Berkeley; M.F.A. in Writing, 2001 – University of San Francisco; B.A. in English, 1995 – Virginia Tech.
Courses Professor Hatton teaches: ENG 031: Introduction to African-American Literature and Culture, ENG 050: Readings in Close Reading; ENG 052: Politics and Prose of the Nobel Prize in Literature, ENG 100: Engaging Texts, ENG 104: Postwar, Postcolonial, Postmodern Literature and Culture, ENG 121: Topics in Continental Philosophy, ENG 132: Human Rights and Literature, ENG 155: Toni Morrison and James Baldwin, ENG 190: Senior Thesis.
---
Matthew Kaiser, Associate Professor
Matthew Kaiser teaches nineteenth-century British literature and gender and sexuality studies. He is the author of The World in Play: Portraits of a Victorian Concept (Stanford UP, 2012), and the editor of five books: Philip Meadows Taylor's Confessions of a Thug, Alan Dale's A Marriage Below Zero, Leopold von Sacher-Masoch's Venus in Furs, and the two-volume anthology Crime and Horror in Victorian Literature and Culture. He has published articles and book chapters on a variety of topics, including nineteenth-century aestheticism, Anglo-Indian literature, Victorian representations of California, and the HBO drama The Wire. He was an External Faculty Fellow at the Stanford Humanities Center at Stanford University in 2013-14, and the recipient, in 2012, of the Donald Gray Prize from the North American Victorian Studies Association for best essay published in the field of Victorian studies. He is currently at work on Anatomy of History: Cognitive Neuroscience and the Victorian Sense of the Past, a study of the intersection of brain science and the rise of historicism in the eighteenth and nineteenth centuries.
Prior to joining the UC Merced faculty, Professor Kaiser taught literature at Rutgers University, Fudan University, Shanghai International Studies University, and Harvard University, where he received the Roslyn Abrams Award and the Petra Shattuck Award for excellence in teaching.
Courses Professor Kaiser teaches: ENG 033: Literature and Sexuality; ENG 064: LGBT Fiction; ENG 103: British and American Literature, 1830-1940; ENG 153: Robert Louis Stevenson; ENG 156: Oscar Wilde; ENG 157: Virginia Woolf and E.M. Forster; ENG 158: The Brontës, ENG 159: Rudyard Kipling.
---
Manuel M. Martín-Rodríguez, Professor
Manuel M. Martín-Rodríguez is a full professor and founding faculty member at the University of California, Merced, as well as a permanent member of the Academia Norteamericana de la Lengua Española (North American Academy of the Spanish Language). Prior to joining UC Merced, he taught at Texas A&M University (where he was the director of Hispanic Studies), the University of Wisconsin, Milwaukee (where he directed the Roberto Hernández Center), Wayne State University and Yale University.
He is a member of the interdisciplinary research groups "La tradición clásica y humanística en España e Hispanoamérica," based in Spain, "Cultura en la Nueva España" (U.S.-Mexico), "Imágenes de mujer en literatura y cine" (housed at the Universidad Católica de Valencia, Spain), and "Canarias y su contexto atlántico: Visiones históricas, sociales y culturales" (Universidad de Las Palmas de Gran Canaria, Spain). In addition, he serves as External Advisor to the research project "U.S. Literatures in Spanish," housed at the Universidad de León (Spain). In addition, he is a member of the editorial boards of The Bilingual Review/La Revista Bilingüe, Silva: Estudios de Humanismo y Tradición Clásica, Camino Real: Estudios de las hispanidades norteamericanas, Philologica Canariensis, and Revista de la Academia Norteamericana de la Lengua Española.
Since 2000, he has served on the National Committee of the Tomás Rivera Mexican American Children's Book Award. He also serves on the Advisory Board of the "Pasó por aquí" Series (University of New Mexico Press), and is co-editor of the University of California Latino Cultures Network.
Courses Professor Martín-Rodríguez teaches: ENG 032: Introduction to Chicano/a Culture and Experiences, ENG 113: US Latino/a Literature, ENG 114: Latinos/as in Children's Literature and Film, ENG 115: Chicano/a Literature, ENG 185: Reading from the Margin
For more information on Prof. Martín-Rodríguez, please visit: http://faculty.ucmerced.edu/mmartin-rodriguez/index.htm
---